We're not your regular dating agency in Singapore.
What makes us different?
We've matched and curated
700+ dates
Average time spent on each date
2+ hrs
Average age group in our community
28 to 30 yrs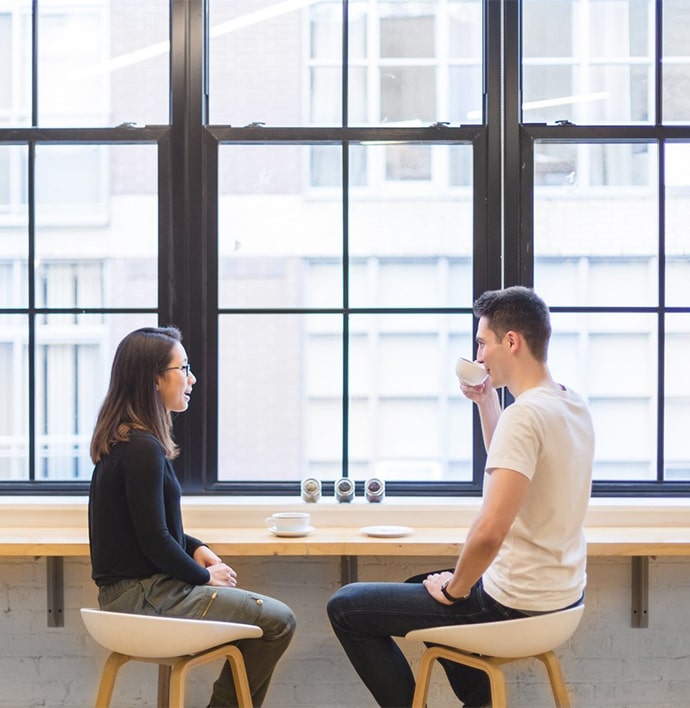 Experience the joy of meeting a kindred spirit.
We spark meaningful connections through our personalised social matching and dating experiences – curated especially for you.
At Table For Two, we're not your regular dating agency. We're all about bringing back the human touch, and our algorithm for every connection we make is always personal.
Truly connect with someone new, who shares your interests and passions. Through our carefully considered process, we'll help find you a genuine match for $49 per experience. No upfront fees till then, because we believe in clear, transparent pricing.
1
Sign up for free
membership
Create your profile and join our community of verified members.
2
Share your dating preferences
Let us learn everything about you through a thorough questionnaire.
3
Get connected to someone new
Our dating curators actively comb through our database to find a match based on your criteria.
4
Go on a dating experience
Meet new people who, like you, are sincere about connecting authentically.
We're redefining what it means to be social.
Social first
Feeling dating app or speed dating fatigue? Our curated experiences give you room to focus on being social.
Authentic connections only
We build our community around like-minded people who, like you, are sincere about connecting authentically.
The human touch
From designing your experience to getting to know you seriously, dating should always be this personal.
Hear what our Table For Two community has to say!
Experience it your way, the Table For Two way.
Join us now.
Sign up for your free membership.
Our dating curators will contact you shortly.