Few things in the world induce as much anxiety as planning your first date. Beyond fretting over what to wear and how to make your first move, you'll also have to suggest a first date that will hopefully – fingers crossed – make a lasting impression. Should you opt for a quiet, intimate evening surrounded by nature at Mount Faber or go all out and plan a glampicnic that will put your connection to the test? Depending on your budget, our first date ideas are here to help spark romance and score you the next date night.
Affordable date ideas that will cost you $0
1. Explore Singapore's hippest neighbourhood – Kampong Glam.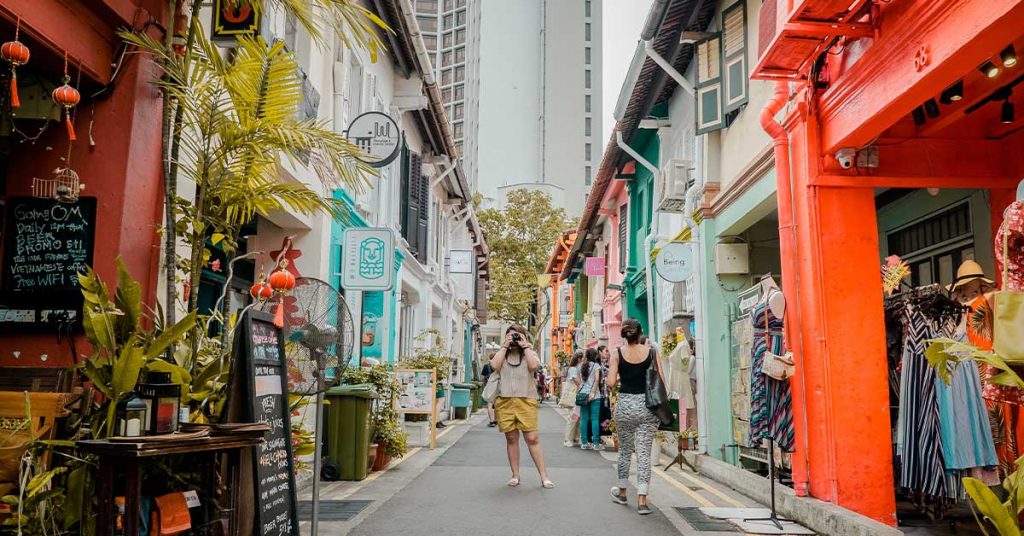 Now synonymous with trendy boutiques and cool cafes in Bugis, this former ethnic enclave to the Muslim community needs no introduction. 
Whether it's hunting for colourful murals at Gelam Gallery or spending an afternoon at a cat cafe, there's always something to explore. Clustered around the majestic Sultan Mosque are some of the best finds in the 'hood: Mediterranean restaurants along Bussorah Street, omakase and cocktail bar Maison Ikkoku, family-run institutions like Warong Nasi Pariaman and Rumah Makan Minang, and more. You could easily spend a whole day here with your date.
2. Walk on the wild side along the Southern Ridges nature trail.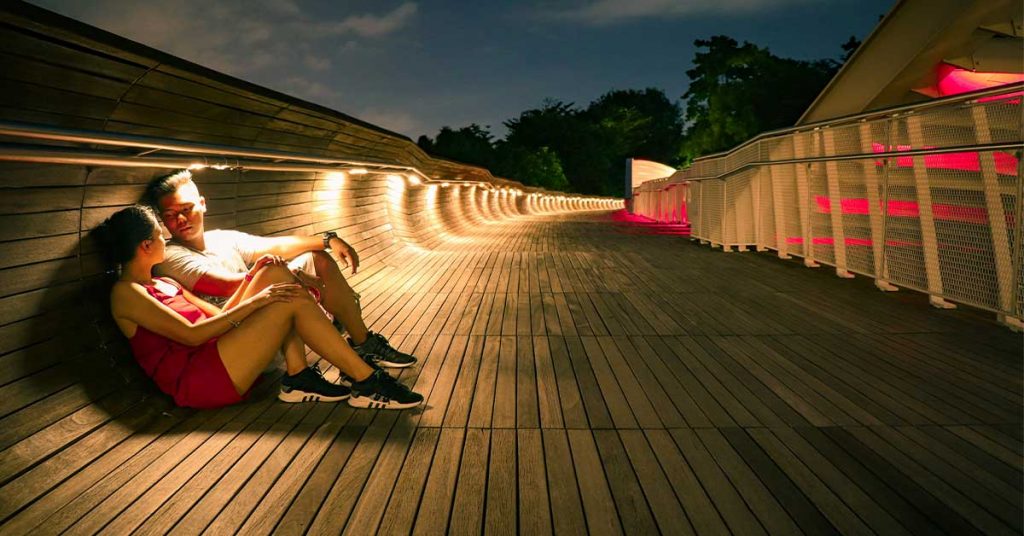 If you're both avid nature-lovers, spend time together in the company of lush greenery and vibrant wildlife. There's always the treetop walk at MacRitchie Reservoir or Bukit Timah Nature Reserve. But our pick is the scenic ten-kilometre stretch of the Southern Ridges trail. 
Start out at Telok Blangah Hill Park in the late afternoon. Cross the Henderson Waves bridge to catch a panoramic view of the sunset while you admire the sinuous curves of its unique architecture. Then end the evening on top of Mount Faber with a view of the city's glittering skyline.
3. See a free art exhibit around Singapore.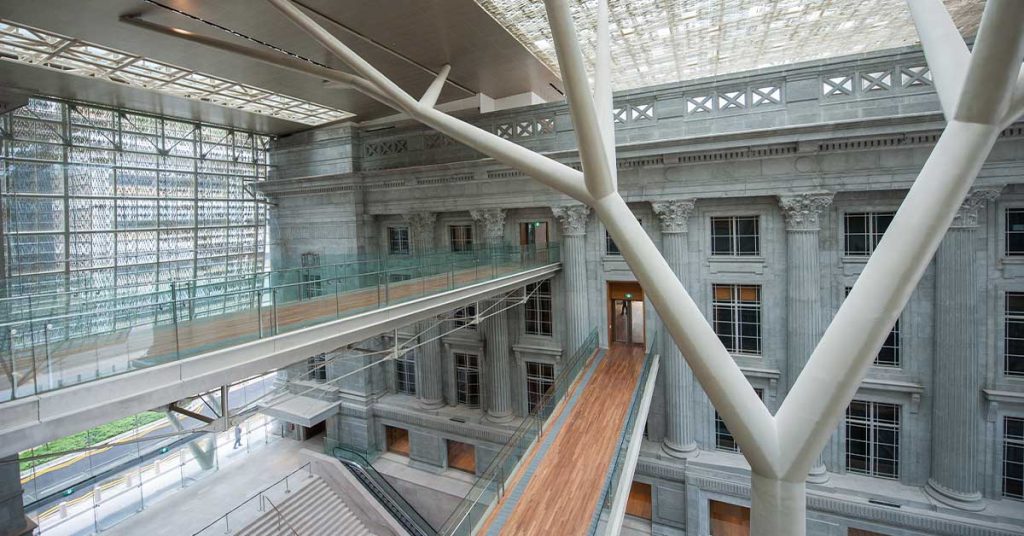 Image credit: National Gallery Singapore
It's easy to get cultured without spending a single cent in Singapore. For culture vultures, there are a ton of free museums you can choose to explore on a weekend date, which will surely spark interesting conversation as well. 
Art lovers will enjoy the National Gallery Singapore's Southeast Asian art collection – the largest in the region – while history buffs will be entertained by the exhibits at Asian Civilisations Museum on Asia's rich heritage and ancestral cultures. Meanwhile, Gillman Barracks and the upcoming Tanjong Pagar Distripark arts cluster are home to more cutting-edge, multidisciplinary art. Museum hopping, anyone?
4. Cycle around the Kallang Basin via Gardens By the Bay.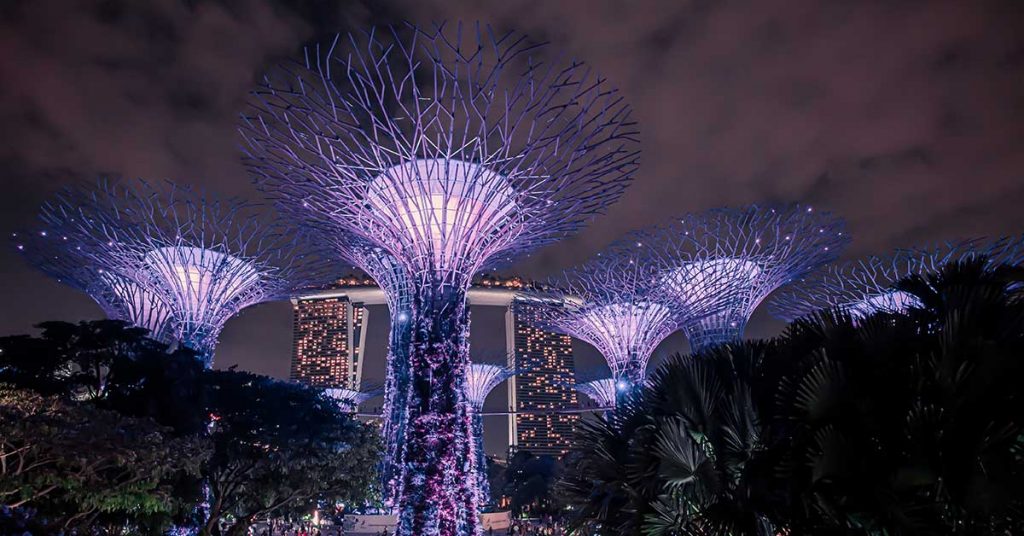 Bond with your date on two wheels as you cruise around the Kallang Basin route, which can be particularly scenic during sunset hours. Rent a bicycle near Kallang Wave Mall – or bring your own – and start your journey at the Tanjong Rhu promenade. 
Cycle past fitness enthusiasts and evening strollers towards the area triangulated by Gardens by the Bay, ArtScience museum and Marina Bay Sands. Loop around the Kallang Basin past Singapore Flyer and end your journey back at Kallang Wave Mall. Along the way, keep your eyes peeled for stray herons at the water's edge or the area's most popular residents – otters.
5. Chase the sunset at a scenic spot.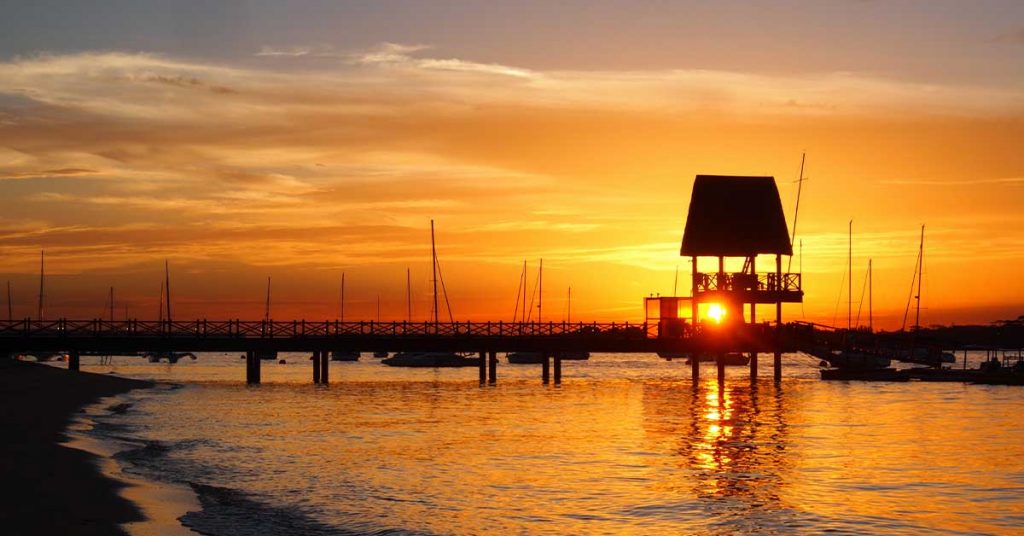 Need to impress your date? One way to do it without splashing out is to take them to popular sunset spots in Singapore. Of these, the most stunning spot is Changi Point Coastal Walk where you can take an evening stroll along the picturesque Changi Beach. 
If you'd like to get away from Singapore's hustle and bustle, consider escaping to Pulau Ubin. Its waterfront boardwalk is the perfect vantage point to watch the sun setting over the remote island.
---
First date ideas under $50
1. Up the adrenaline at Bounce Singapore's trampoline park.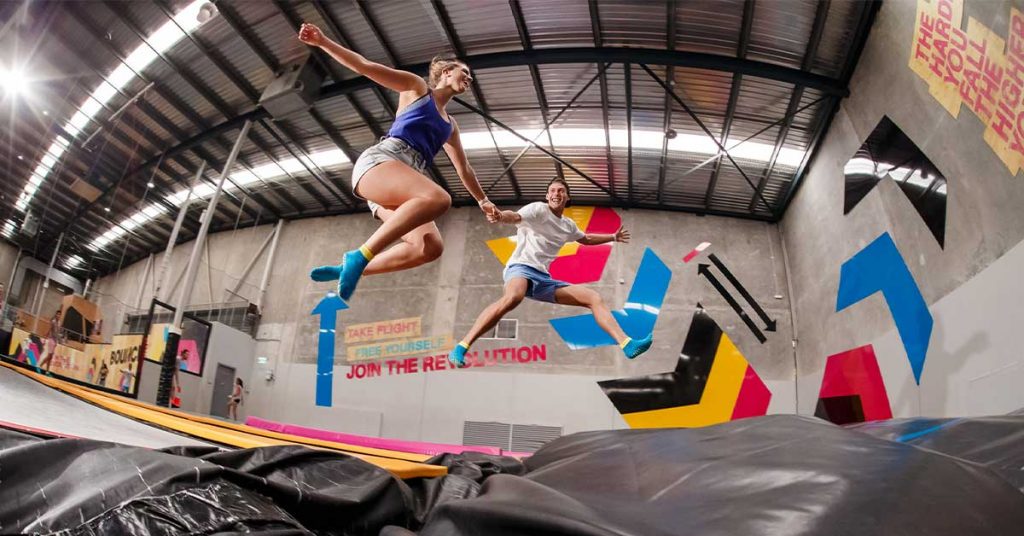 Image credit: Bounce Singapore
Where: Cineleisure Orchard, 8 Grange Road #09-01
Opening Hours: 10am – 7pm (Sun to Thurs), 10am – 9pm (Fri to Sat)
Soar to new heights on your first date by bouncing around at an indoor trampoline park. At Bounce Singapore, you'll get to leap off padded walls and run wild in this sprawling playground for adults. Try parkour in the Free-Jump Arena and show off your basketball moves in the Slam Dunk area with runway trampolines! A 2-hour superpass for $29.90 will give you sufficient time to cover the park, though some areas like the Leap of Faith have separate charges.
2. Let your walls down at The Fragment Room.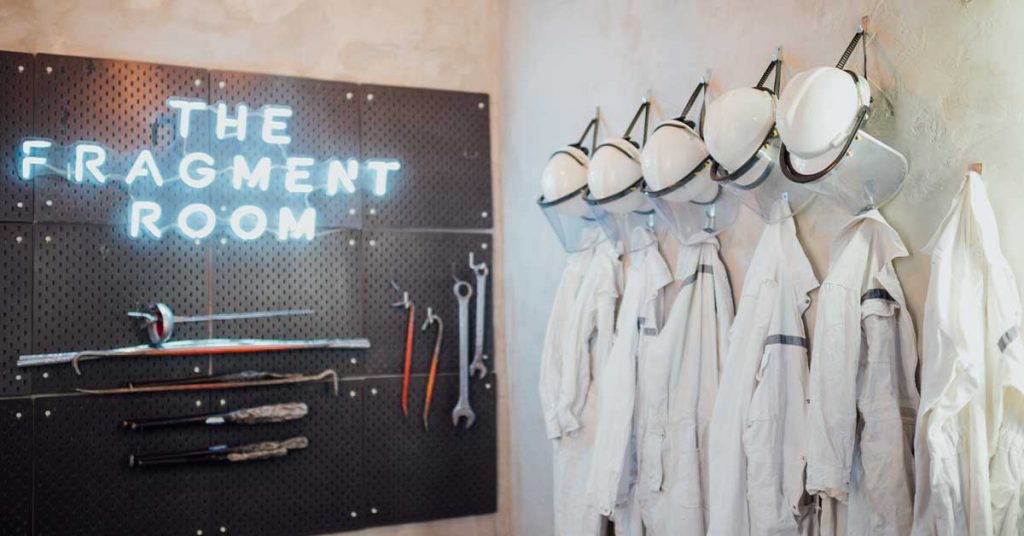 Where: 490 MacPherson Road
Opening Hours: 12pm – 10pm (Sun to Mon)
Have a blast at The Fragment Room, Singapore's first rage room. For a more creative and unique activity, take your date to this nondescript establishment which provides a safe space for you to smash things and blow off steam. Release your stress by smashing cutlery, phones, and even television sets at $75 for 2 pax for a 30 min session. Every session includes smash-appropriate gear, including a helmet with a visor, white coveralls for you to feel kickass, and your weapon of choice. Go crazy!
3. Get your skates on at The Rink.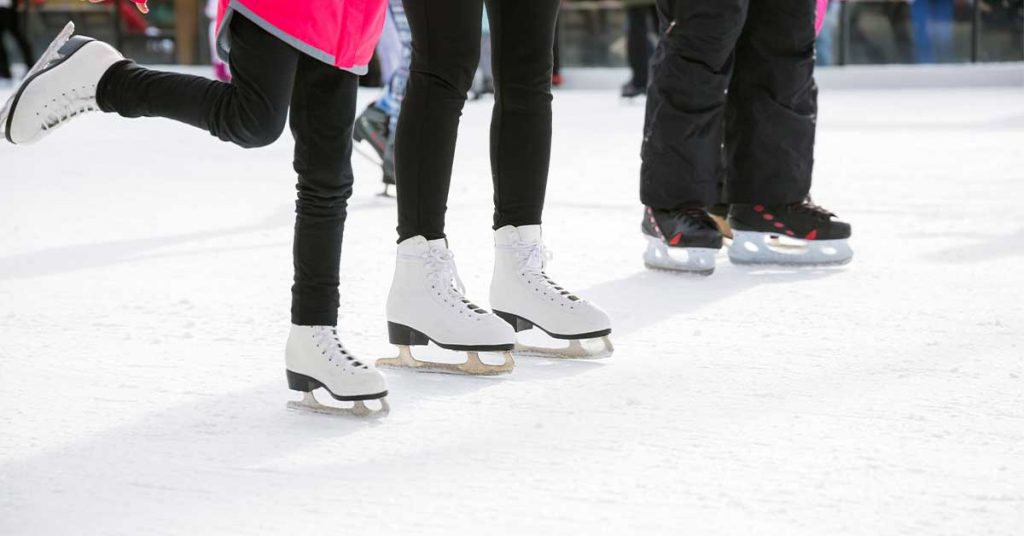 Where: 2 Jurong East Central 1, #03-11 JCube
Opening Hours: Subject to online booking
Experience the thrill of ice skating at Singapore's first Olympic-sized ice skating rink that spans over 1,800 square metres. Impress your date with some serious skating tricks, or, if you're both first-timers, it could be the perfect opportunity for you to get cosy. Admission is $18 per adult, which includes the rental of ice skates. Don't forget to pile on the winter jackets, thick calf-length socks and gloves as you glide away on ice.
4. Enjoy a test of wits at Trapped Escape Room.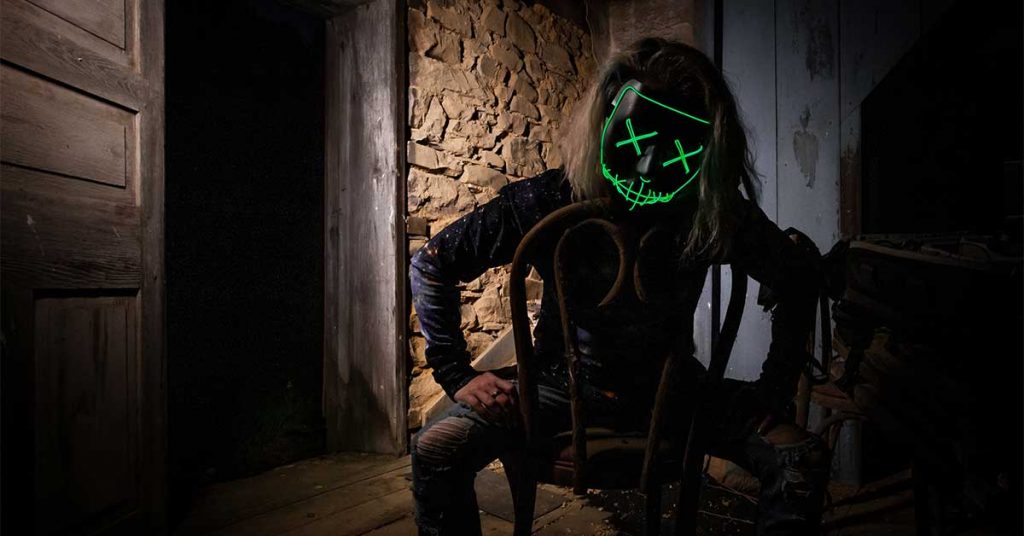 Where: 2 Orchard Link, #02-20/21/22 *SCAPE
Opening Hours: 11am – 10.30pm (Mon to Sun)
If you and your date are fans of horror, why not enter a suspenseful simulation of a horror movie – straight from Netflix? Put your thinking cap on and solve puzzles at Trapped Escape Room, where you can choose to escape captors on a night of The Purge, explore an abandoned mental ward or investigate Pulau Tekong where you might be called upon to crawl through a hurdle. Hurry, you only have 60 min! Rooms start from $45.80 at the time of writing.
5. Go mini-golfing at Holey Moley Golf Club.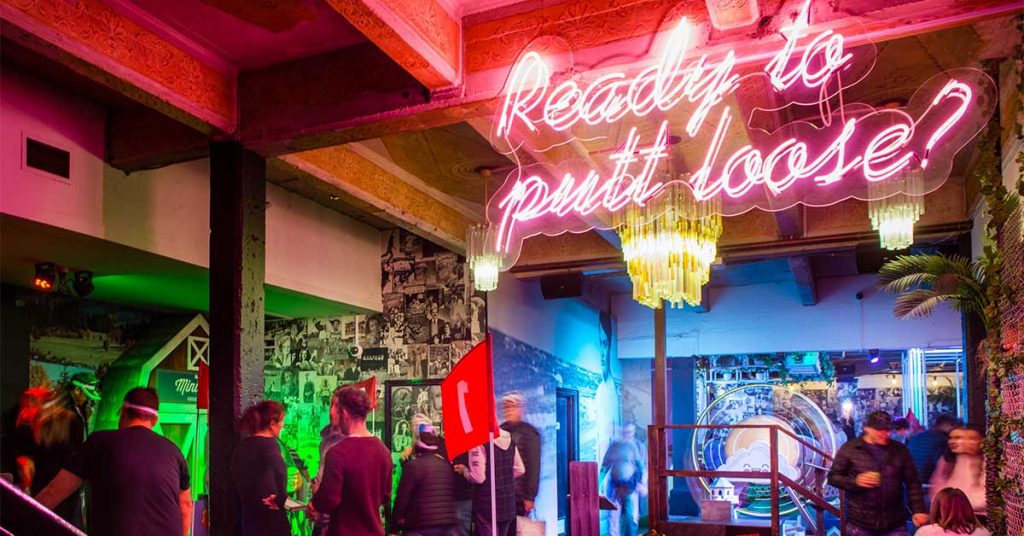 Image credit: Holey Moley Golf Club
Where: 3B River Valley Road
Opening Hours: 1pm – 11pm (Mon to Fri), 12pm – 11pm (Sat to Sun)
Keen to grab a drink with your new squeeze? Instead of taking your date to your usual bar, turn it into a par-tee at Holey Moley Golf Club, which transforms boring old mini golf into a multi-sensory labyrinth of unique golf courses. With fancy drinks and tunes from the full-service Caddyshack Bar, of course. We suggest teeing off with their 18-hole course, which includes themed courses with pop culture references from Game of Thrones to The Simpsons, and saving room for their delicious grub.
6. Take your asana to the next level at Puppy Yoga Singapore.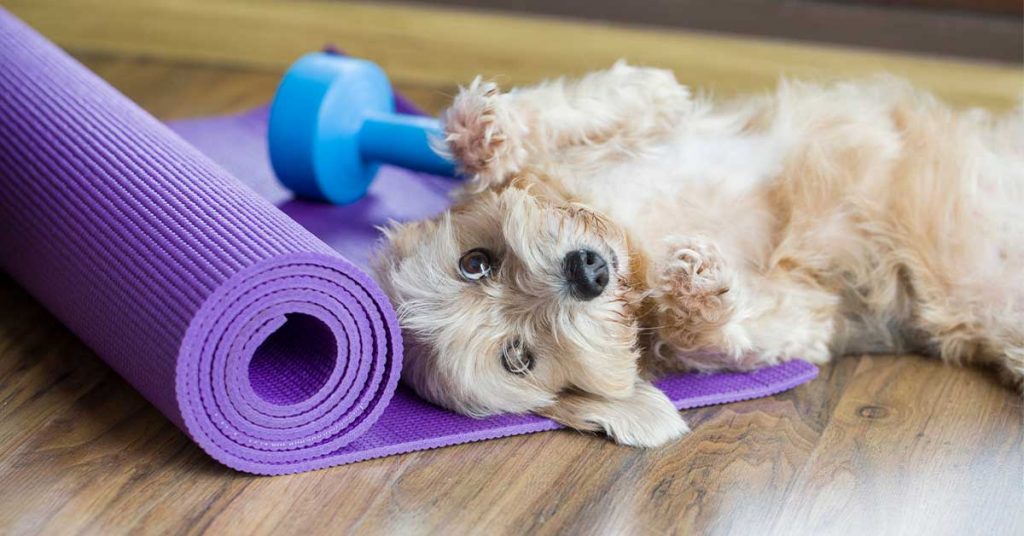 Where: 9 Tan Quee Lan St
Opening Hours: Subject to online booking
Animal-lovers will get a kick out of the dog yoga sessions – or doga – at Puppy Yoga Singapore, with whom we've teamed up for a Table For Two dating event. You'll get to recharge with yoga and relax in a stress-free environment while friendly pups check out your yoga poses. If you both have furkids, it'll be a great opportunity to introduce them to each other at this session. Otherwise, you'll also have fun interacting with other dogs over yoga!

---
Splurge-worthy date ideas above $50
1. Be Master Chefs for a day at a cooking class.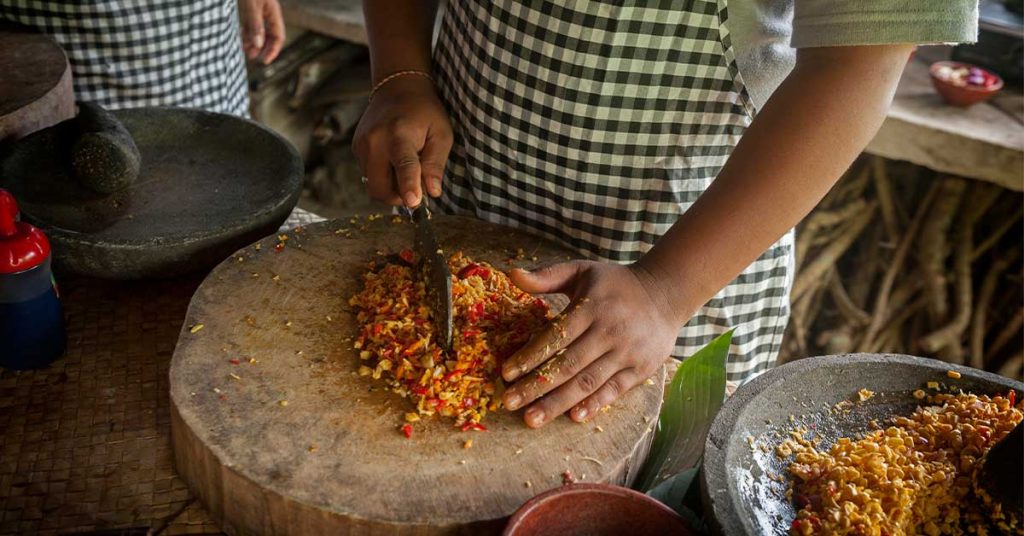 Skip the dinner date and spice things up with a cooking or baking class. If you're beginner bakers, opt for an easy trial lesson ($35) at ABC Cooking Studio, where you'll get to learn the techniques of bread-making and get to create your own ham mayo bread and cinnamon roll. For heritage recipes taught by well-known food personalities, it's worth the splurge at The Kitchen Society (classes from $170 with Zoom classes available). We're already drooling at their menu, which ranges from chicken briyani to pulut hitam almond cake.
2. Go wild at a theme park at Universal Studios Singapore.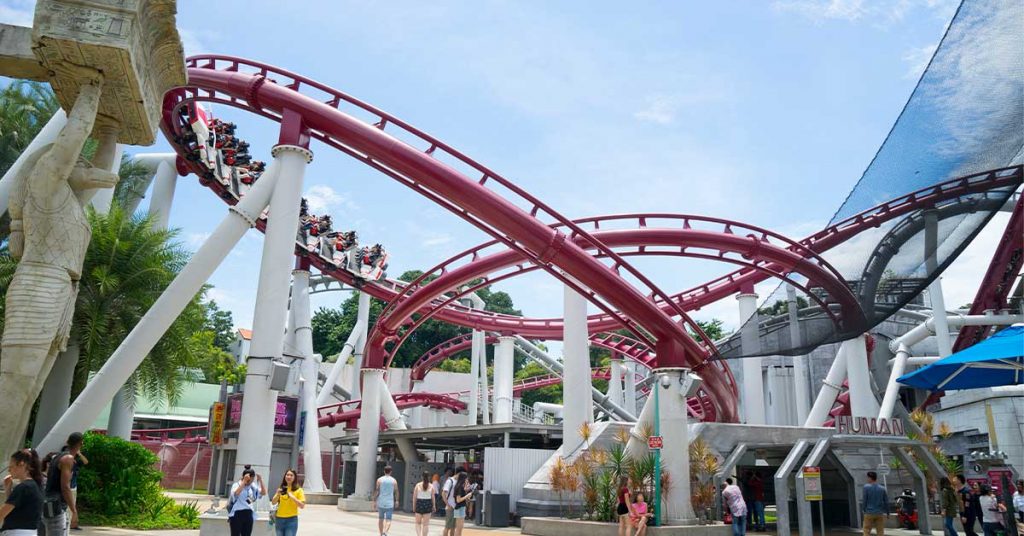 Where: 8 Sentosa Gateway, Resorts World Sentosa
Opening Hours: 2pm – 9pm (Thurs to Sun, due to COVID-19)
If your date is as much of a thrill-seeker as you are, there's no place like Universal Studios Singapore. Be entertained by hair-raising rides like the iconic Battlestar Galactica: HUMAN vs. CYLON or Revenge of the Mummy attractions, where you can let loose and have fun without taking each other too seriously. Tickets are from $66 per adult at the time of writing, but book online for special deals.
3. Learn the art of sake at a sake tasting session.
Image credit: Table For Two
Where: 29 Stanley Street
Opening Hours: 5pm – 10.30pm (Mon to Sat)
Foodies will find much to love at new sake bar Sake Labo, which serves up an exciting hybrid of Spanish-Japanese tapas along with craft sake direct from Japanese breweries. Think dishes like truffle ceviche – Japanese sea bream drizzled with truffle oil. Sake pricing starts at $70 for 720ml, but you'll get the chance to delve into the world of sake from different regions. It's a place that's been a hit at our intimate Table For Four group experiences!
4. Immerse yourself in a multi-sensory dining experience at Aqua Gastronomy.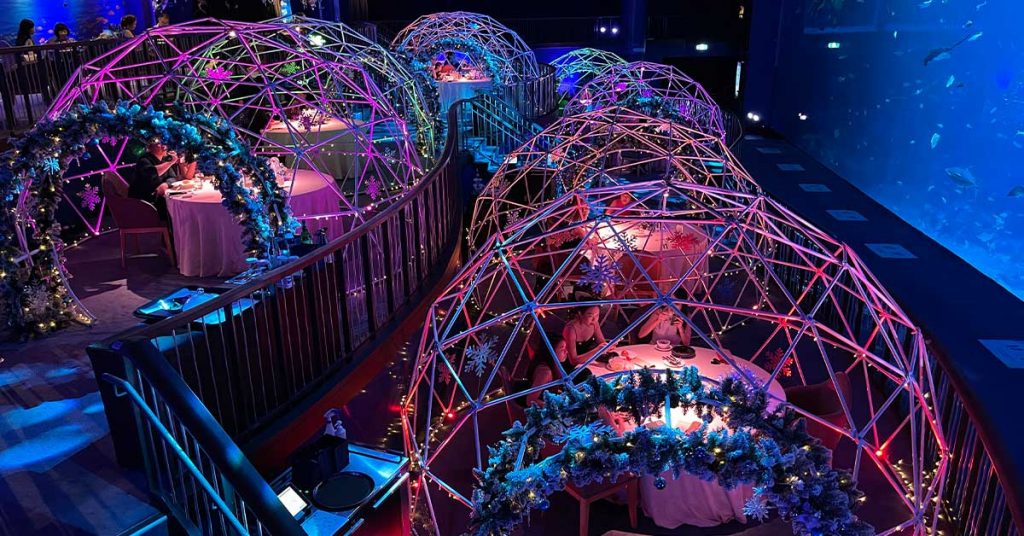 Image credit: Table For Two
Where: 8 Sentosa Gateway, Open Ocean Habitat, S.E.A. Aquarium
Opening Hours: 6pm – 8pm, 8.30pm – 10.30pm (Thurs to Tues), subject to online booking
Here's an idea your date won't ever see coming: dining in a private underwater dome with prime views of the aquarium's dazzling marine creatures. S.E.A. Aquarium's latest dining experience at its Open Ocean Habitat, Aqua Gastronomy, promises to transform your old-school dinner date into a magical multi-sensory experience. Its 5-course spread includes a glass of champagne at $168++ for non-RWS members. If you want to make a splash on your date, it's well worth the money.
5. Bring on the romance with glamping at East Coast Park.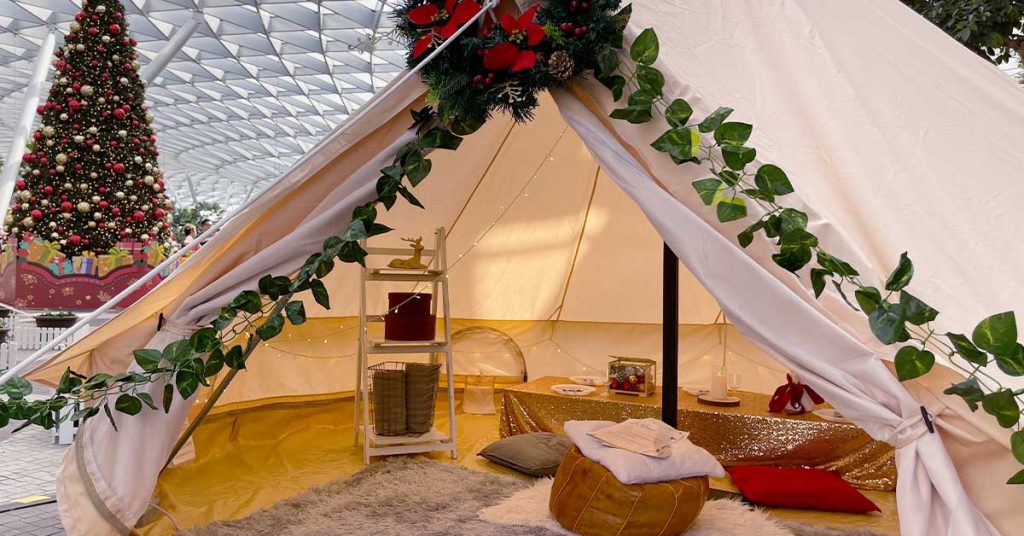 Image credit: Table For Two
Where: East Coast Park
Opening Hours: Subject to online booking
Put your connection to the ultimate test with a glamping experience. We've featured glamping as a past Table For Four experience at Jewel Changi Airport, which was part of its Changi Festive Village event in 2020. But glamping tents are available at East Coast Park as well, where you can romance your date with gorgeous sea-facing views. If you find the idea of a staycation a bit much for a first date, picnic tents are also available at $188 for 3 hours. Perfect for an elaborate picnic to make a serious impression!
---
Curious about other date ideas? From art jamming to the newest watering hole in Chinatown, we've got our finger on the pulse of Singaporean social life. At Table For Two, we'll find you a match and plan your date around the latest happenings in town. Find out more. 
All images from Unsplash unless otherwise stated.